The Eternal Daughter
Supernatural Drama – Feature

Director & Writer Joanna Hogg
★★★★☆


"There's real intimacy and emotional generosity to this psychological mystery... about the enigma of your parents' lives."


The Guardian
Julie and her mother Rosalind (both played by Tilda Swinton) must confront long-buried secrets when they return to their former family home that has become a vacant hotel (Carly-Sophia Davies, Joseph Mydell).

Filmed in Mold (Flintshire), Wales.
Production Designer Stéphane Collonge
Graphic Designer Chris Barber

EXT. HOTEL – ENTRANCE
Hotel Signage
The hotel identity revolved around a gothic and also feminine design with particular focus on the existing griffins at the location (Soughton Hall, Mold). The hotel was named 'Moel Famau Hall' (Welsh for Mother Mountain) in keeping with one of the central themes.


INT. HOTEL – RECEPTION
Computer Screens, Name Badges and Stationery
The Director asked for guest booking forms to aid a prolonged and fraught check-in process between Julie and the Hotel Receptionist.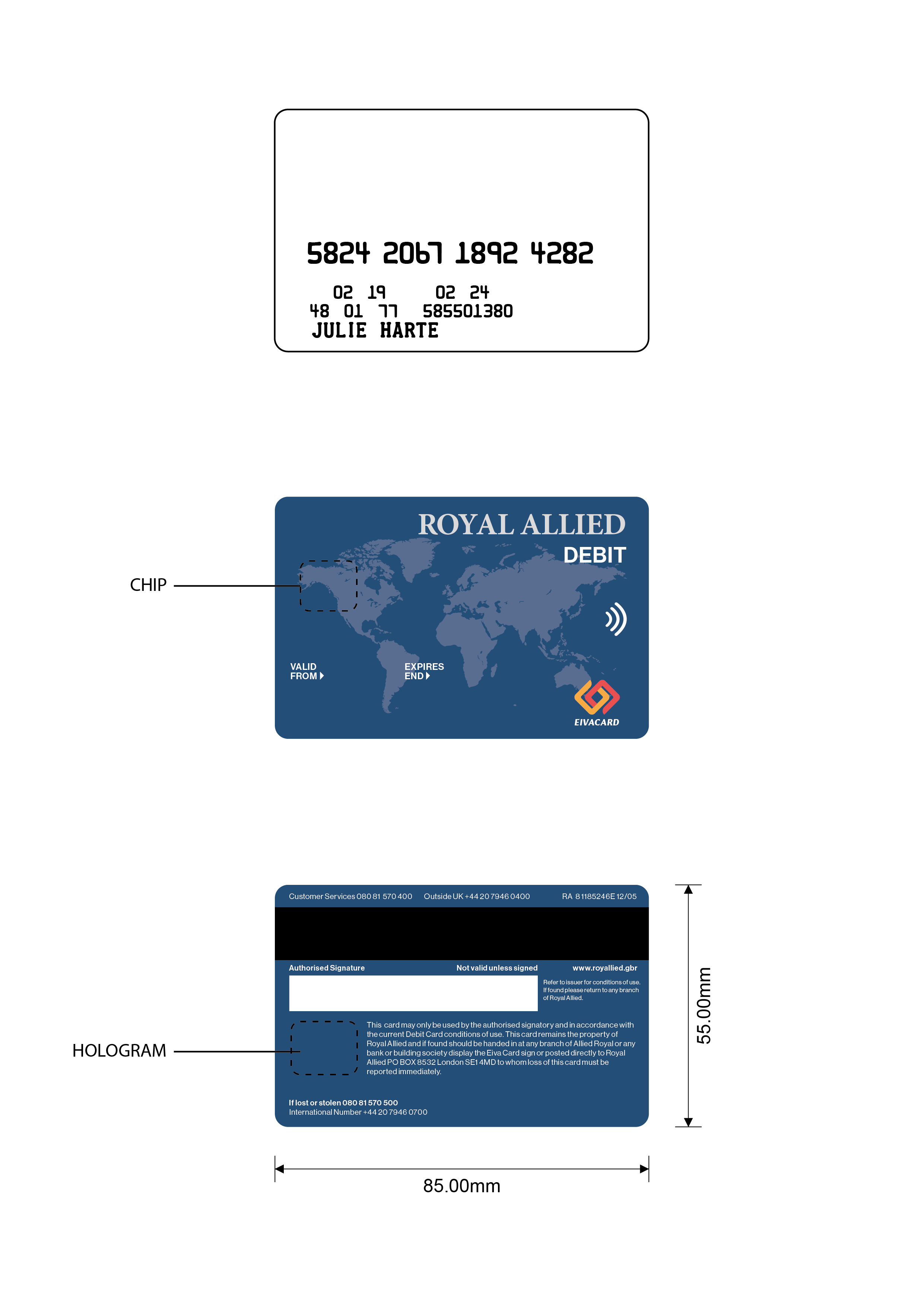 INT. HOTEL – CORRIDORS
Ageing Portraits
The subject of a framed portrait painting ages across different scenes. The original painting (far left) was taken from the Rijksmuseum catalogue of artworks.

INT. HOTEL – BEDROOM
Stationery
Various Hotel Stationery such as notepads, compliment slips, wi-fi cards etc.


INT. HOTEL – STUDY
Family Letters
Rosalind has brought to the hotel a plastic bag containing a collection of family correspondence and love letters from her parents, Charles and Elizabeth, dating back to the 1930s which she intends to sort through. The letters are eventually read by Julie and then burnt requiring a number of repeats. The main reference for the letters was the 1937 book Everybody's Complete Letter Writer for Ladies & Gentlemen published by W. Foulsham & Co Ltd.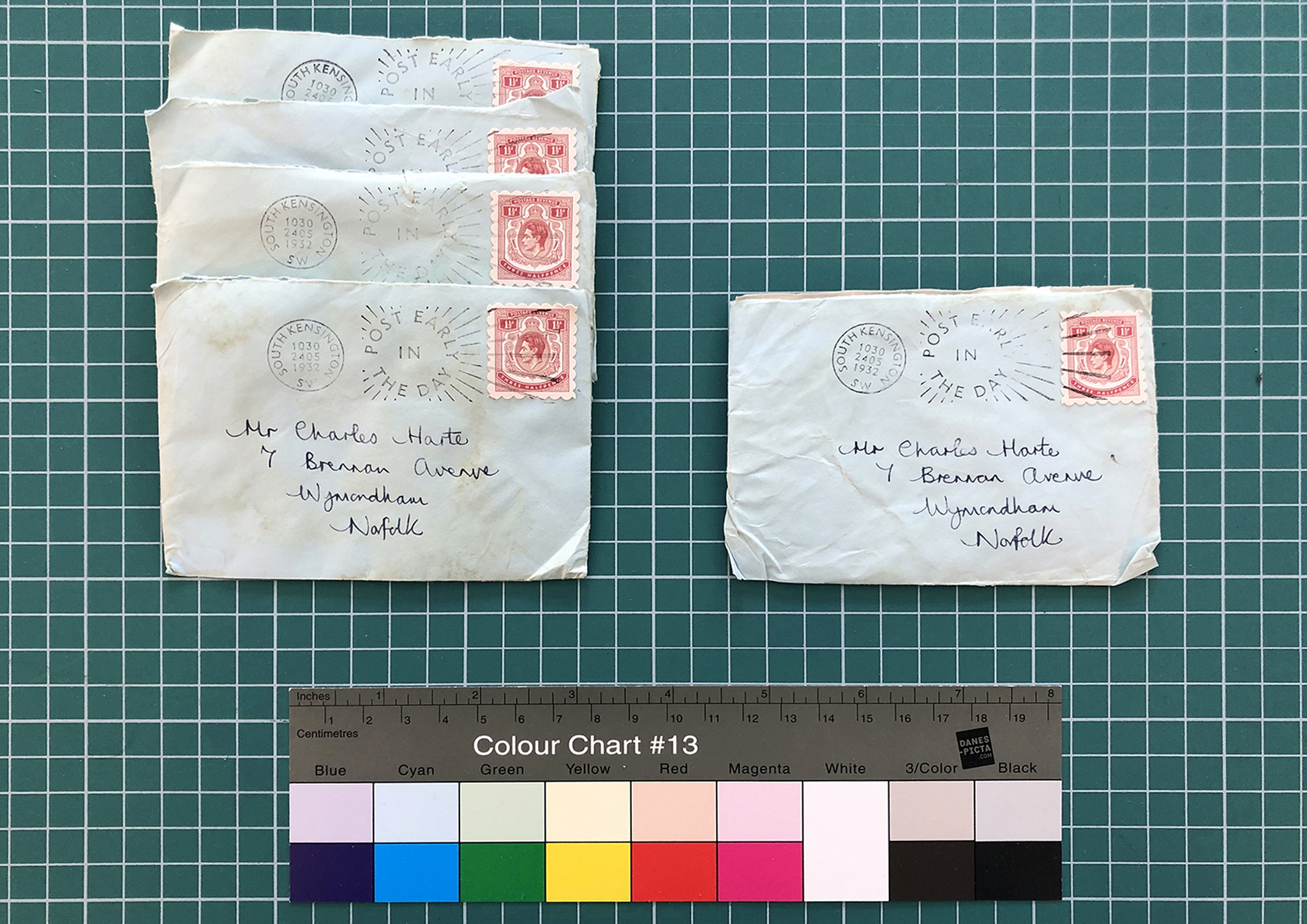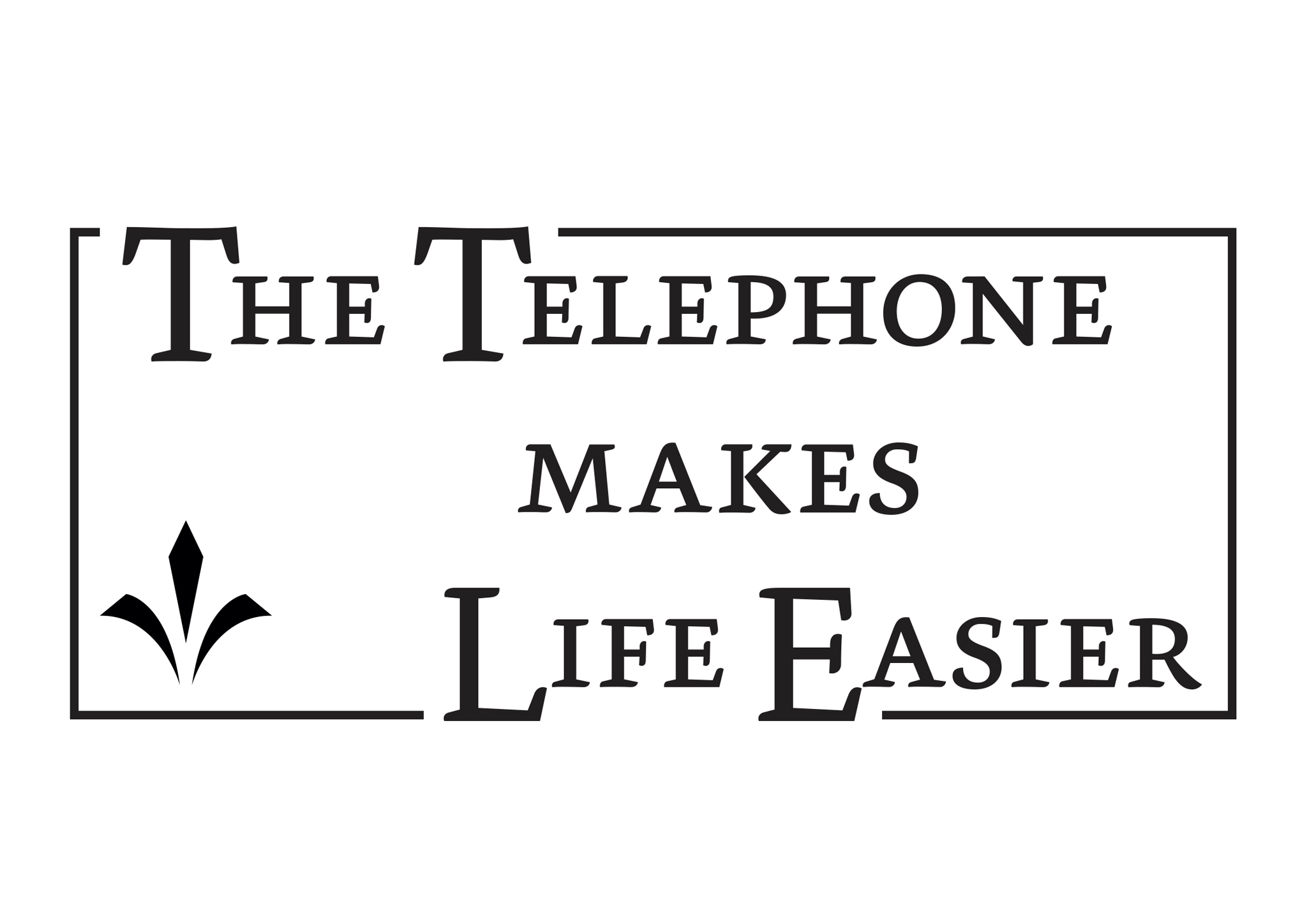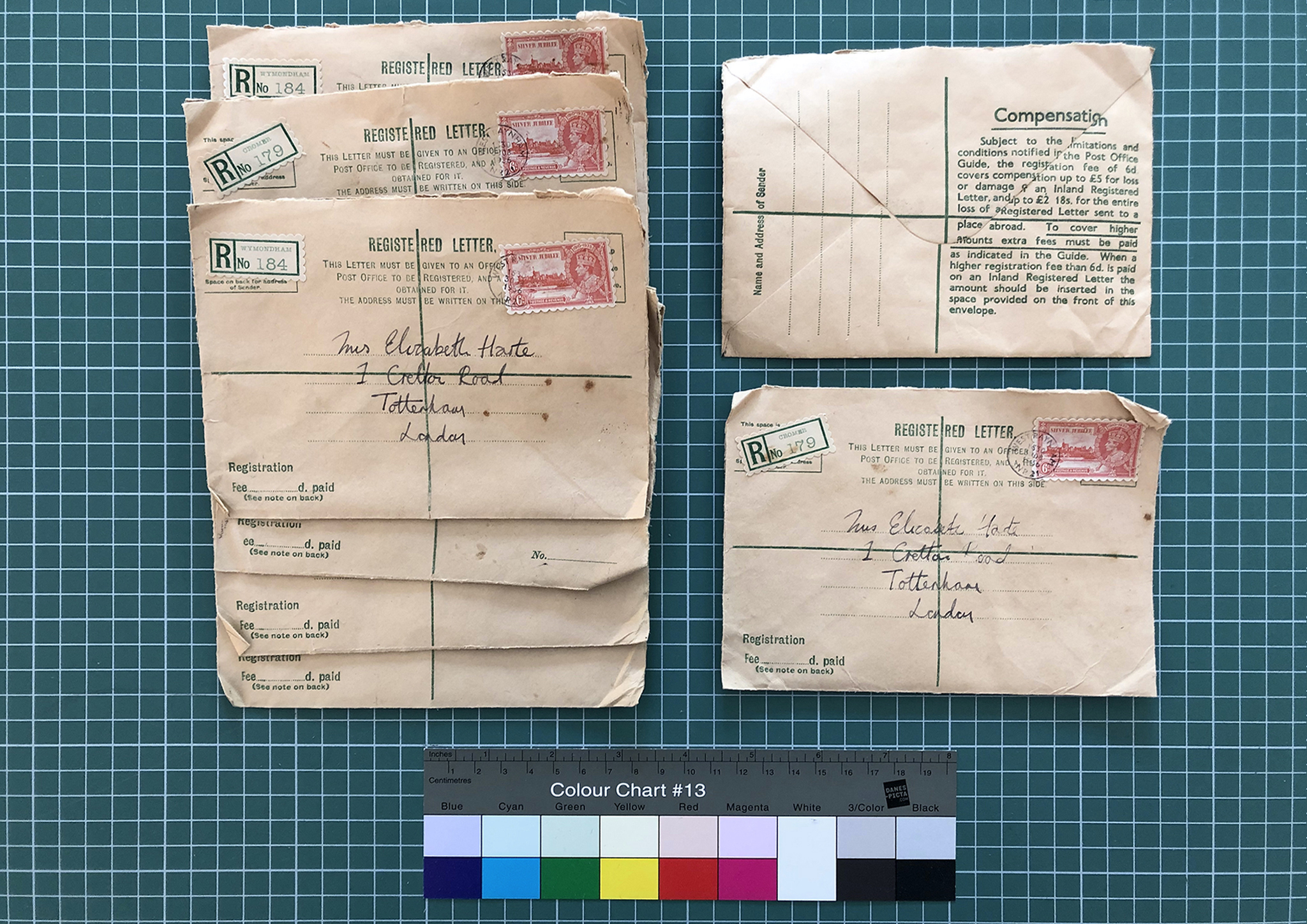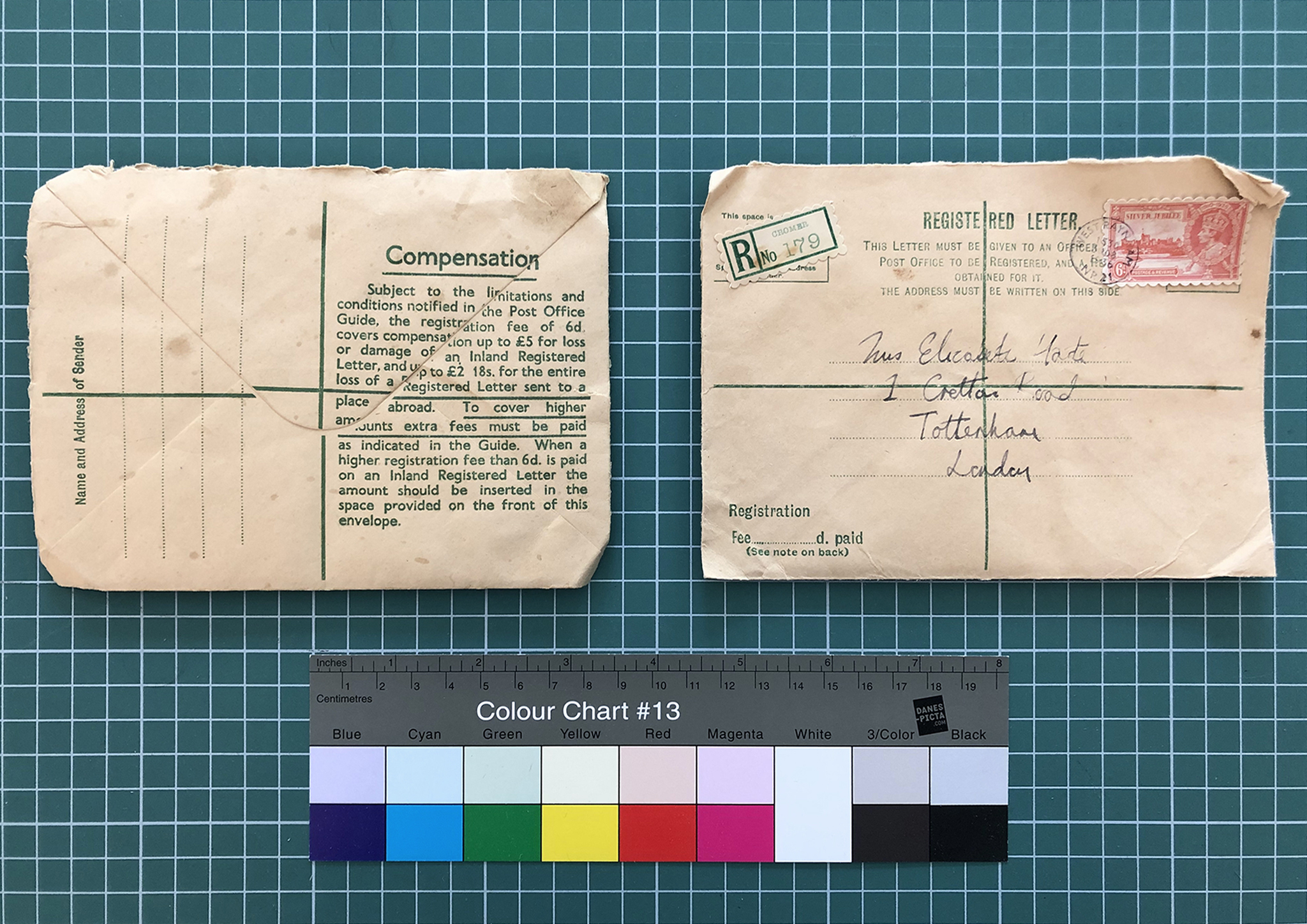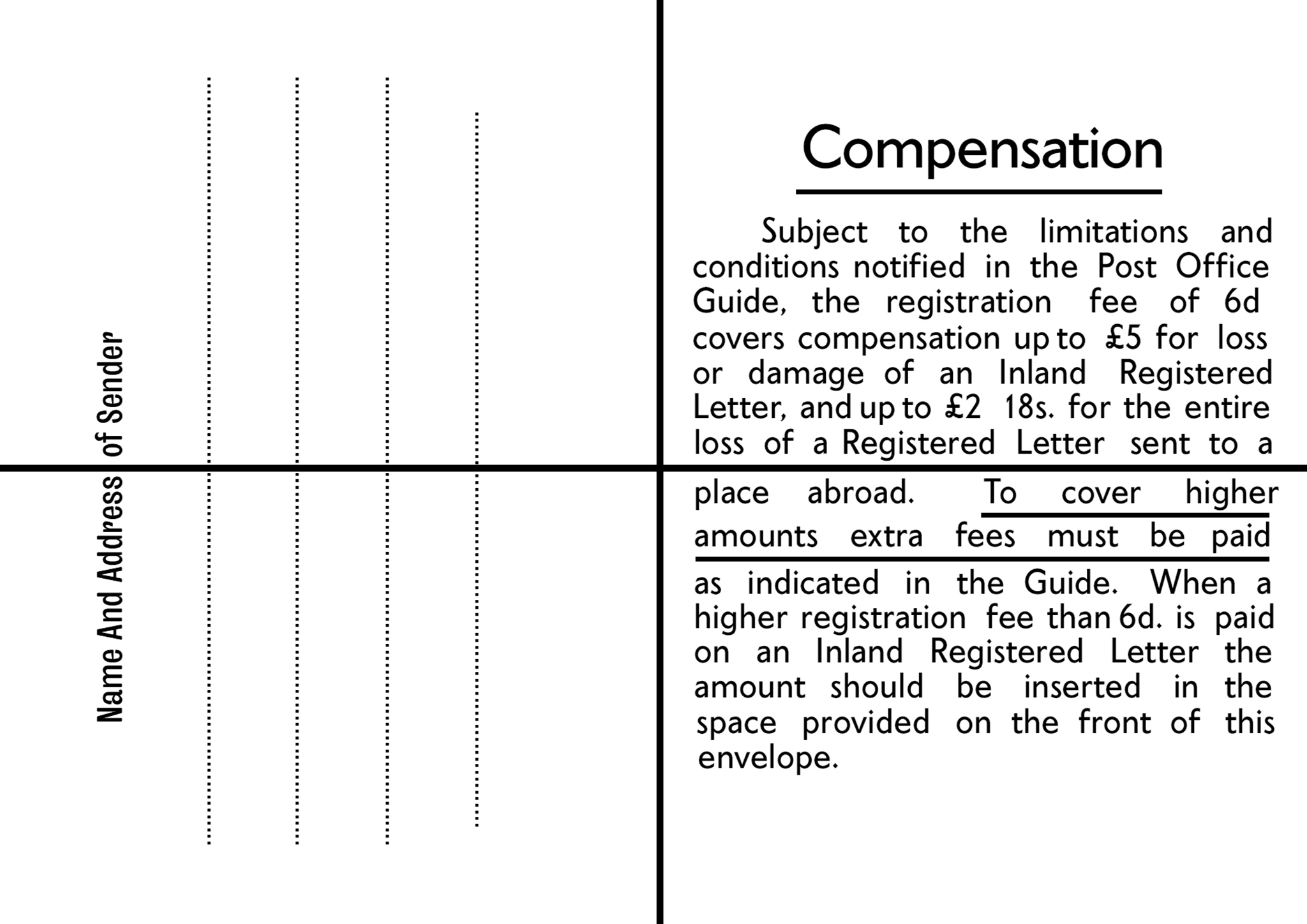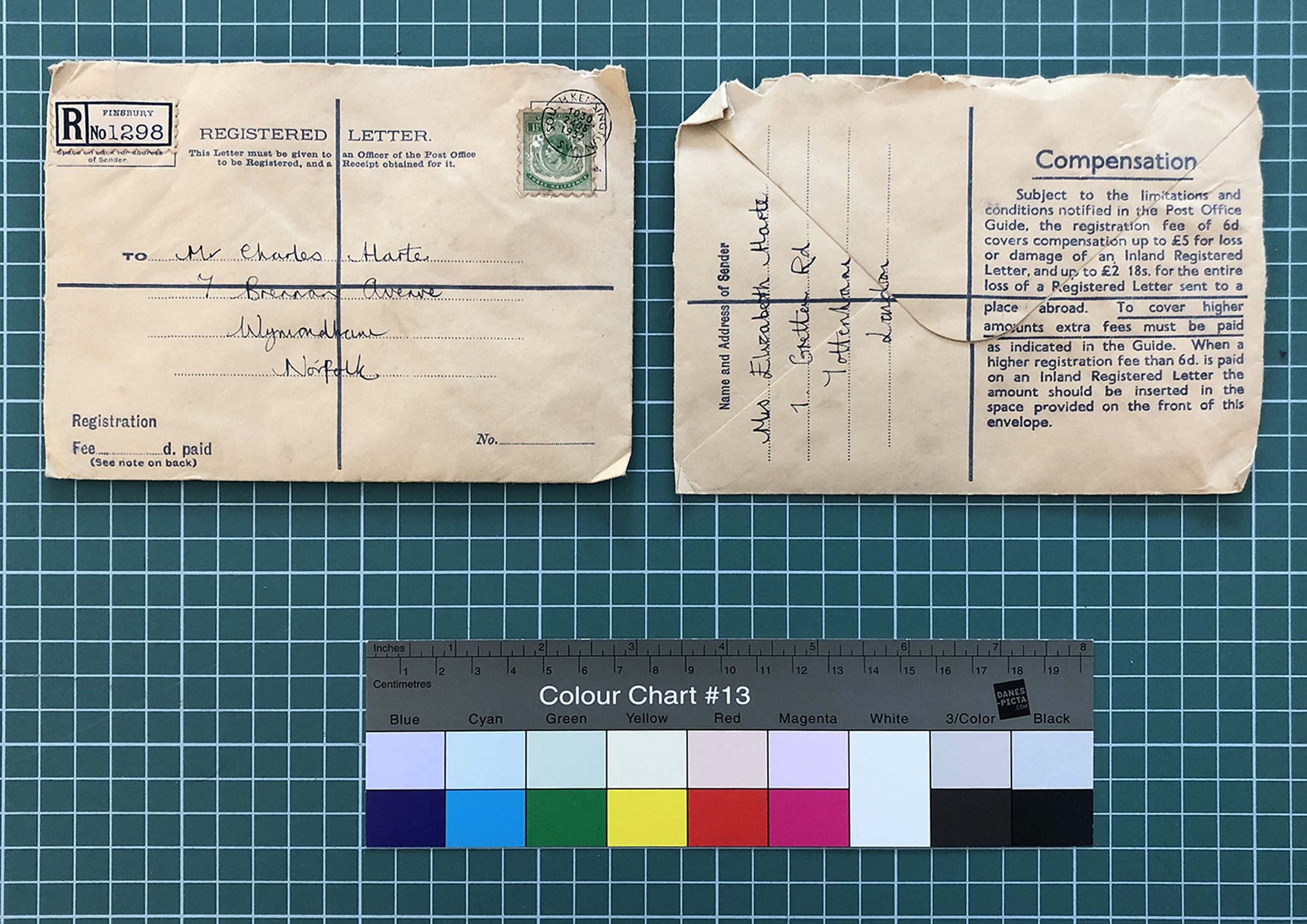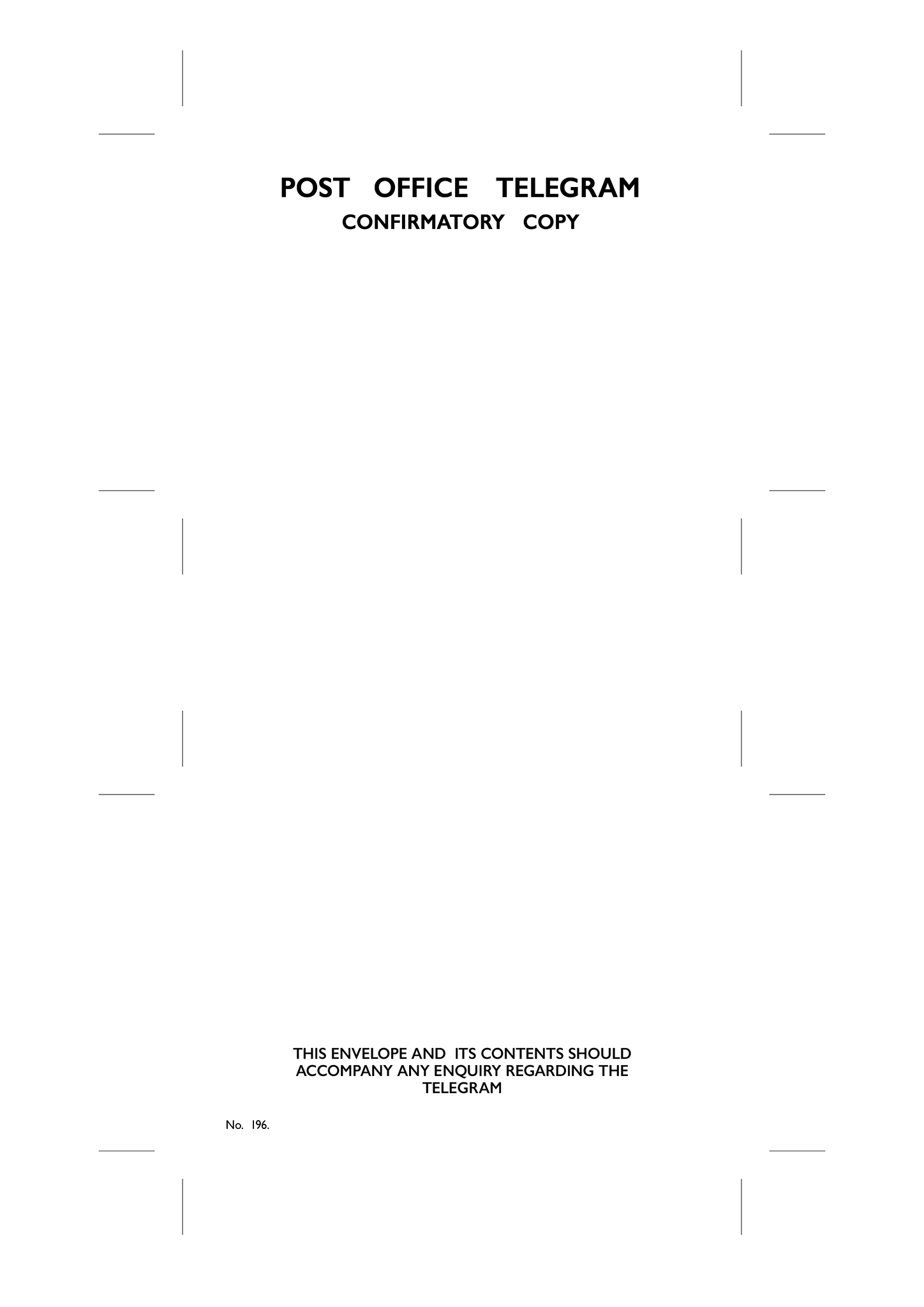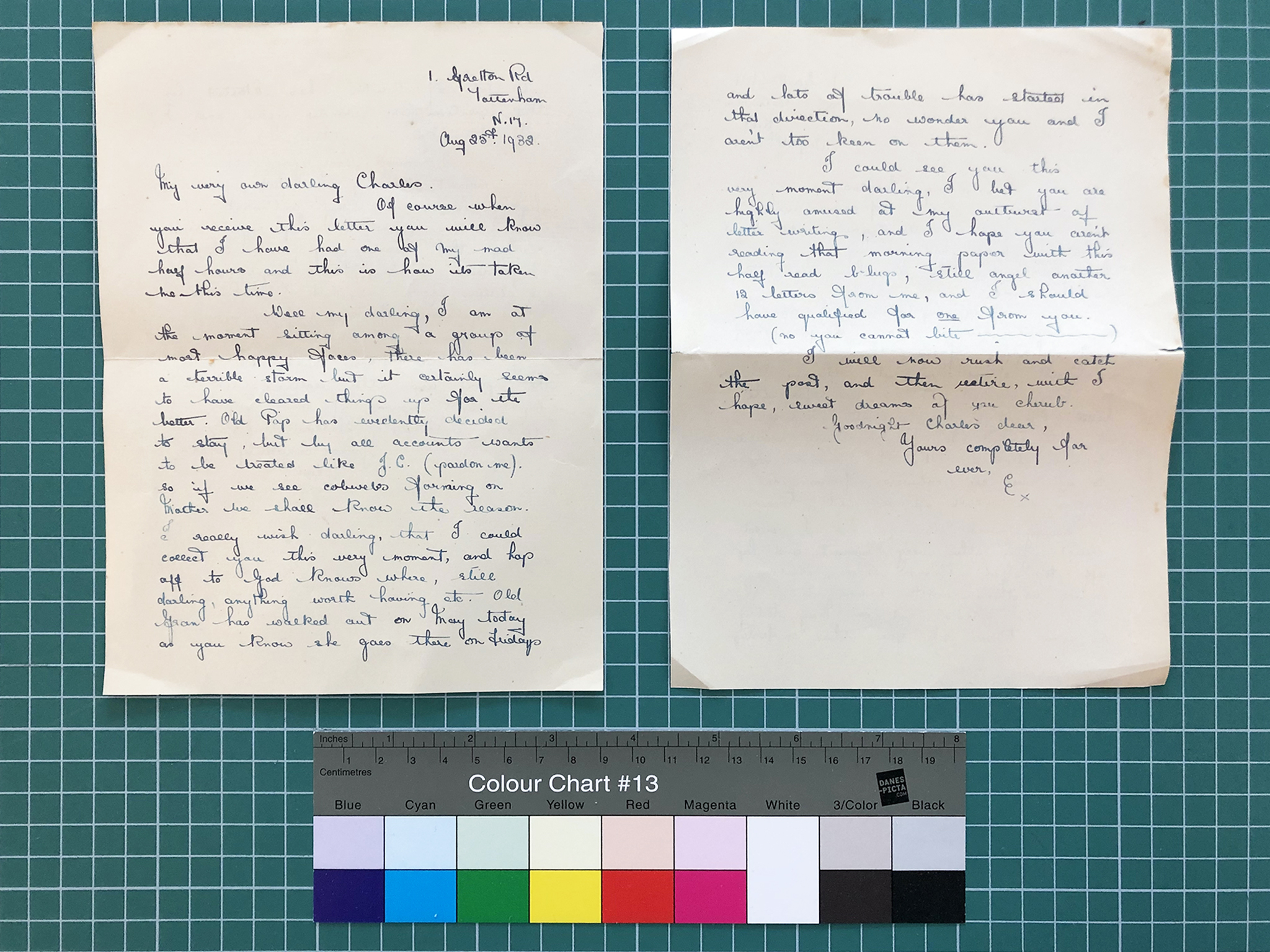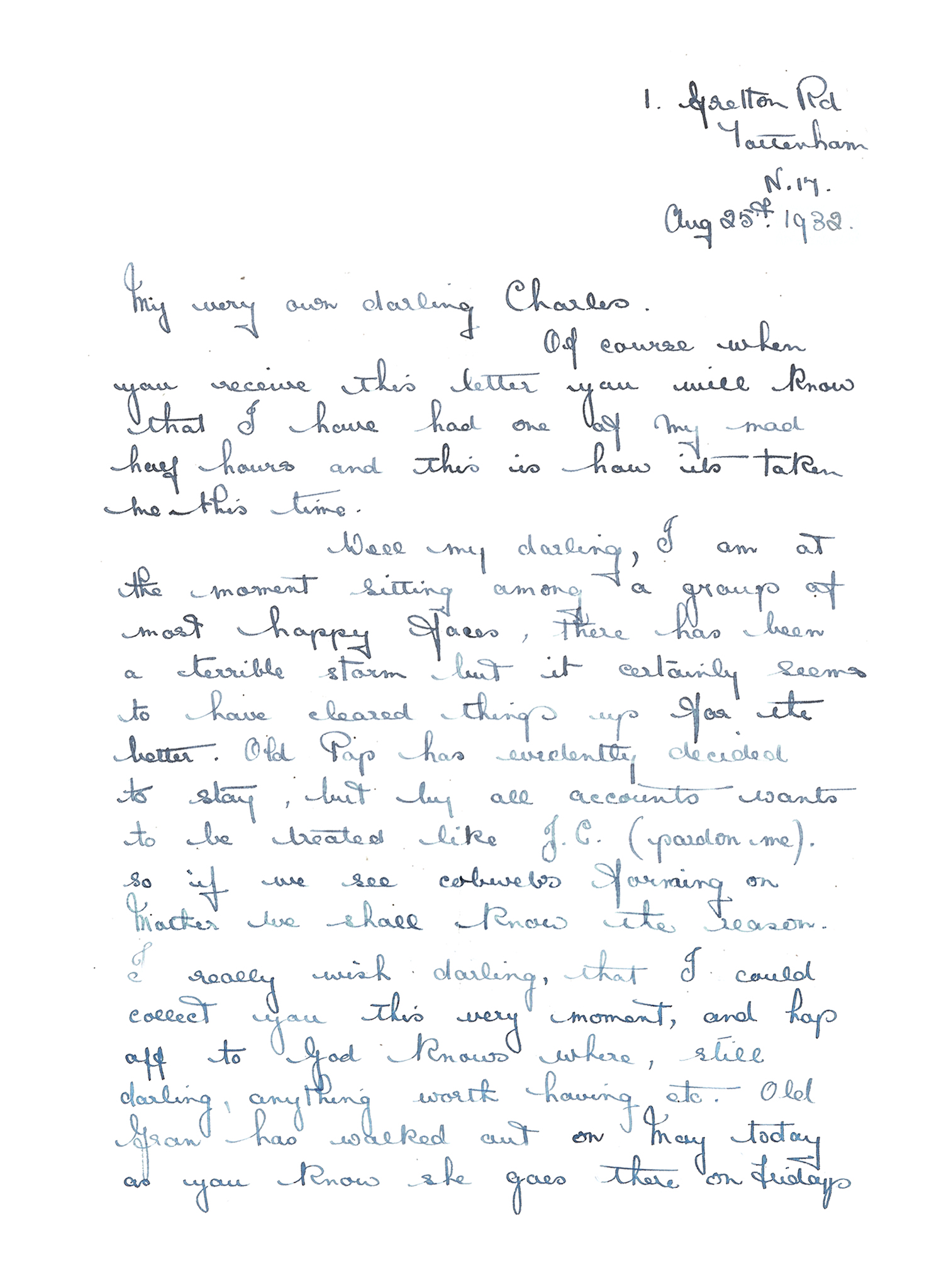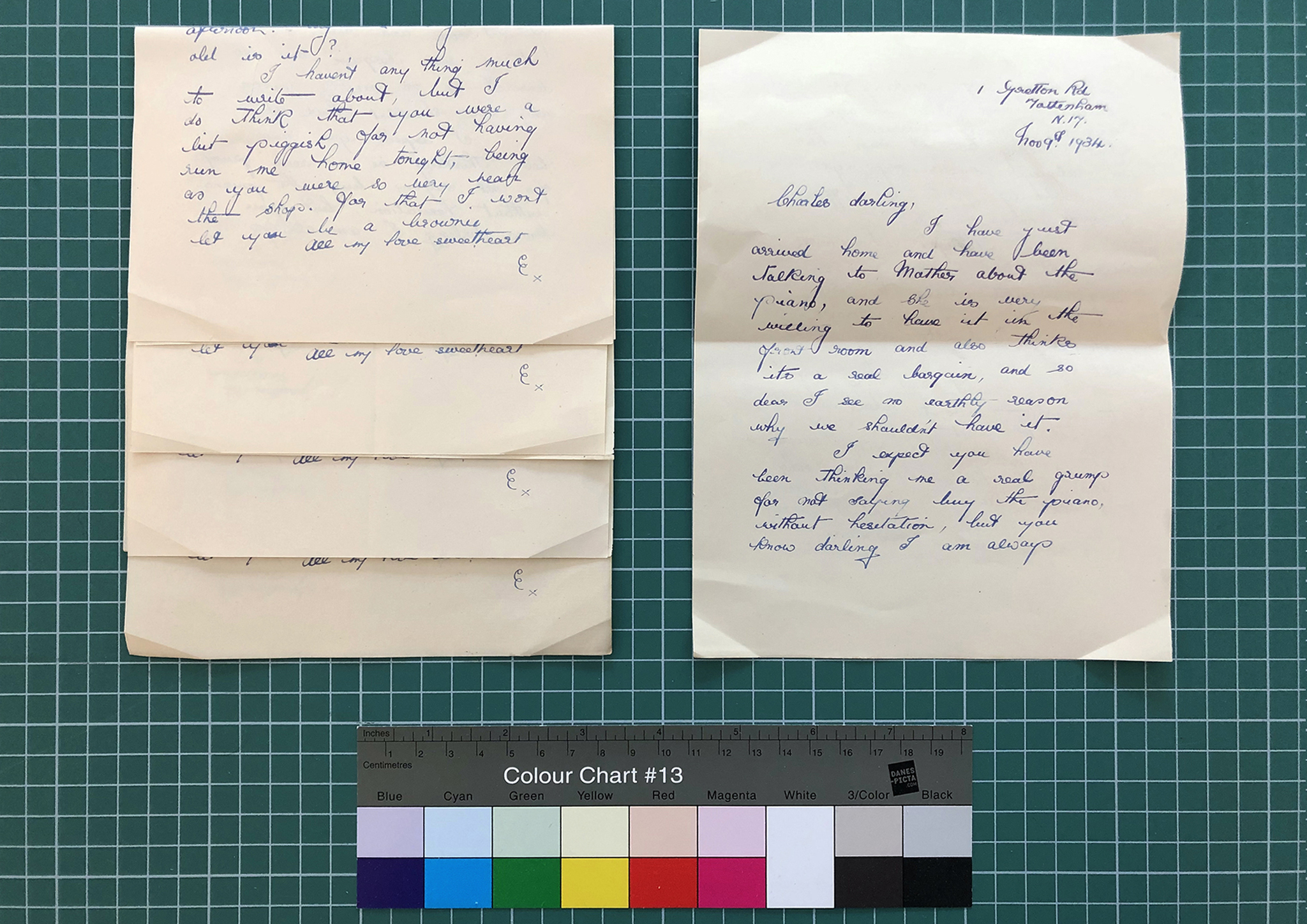 EXT. / INT. HOTEL – BELL TOWER
Window Decals
Coloured glass windows were created for the Hotel Bell Towel location build. The windows were designed to match and emulate an existing coloured glass window (below, top left) at the location. The design incorporated an older version of the griffin and the crown from the design of the hotel identity (above).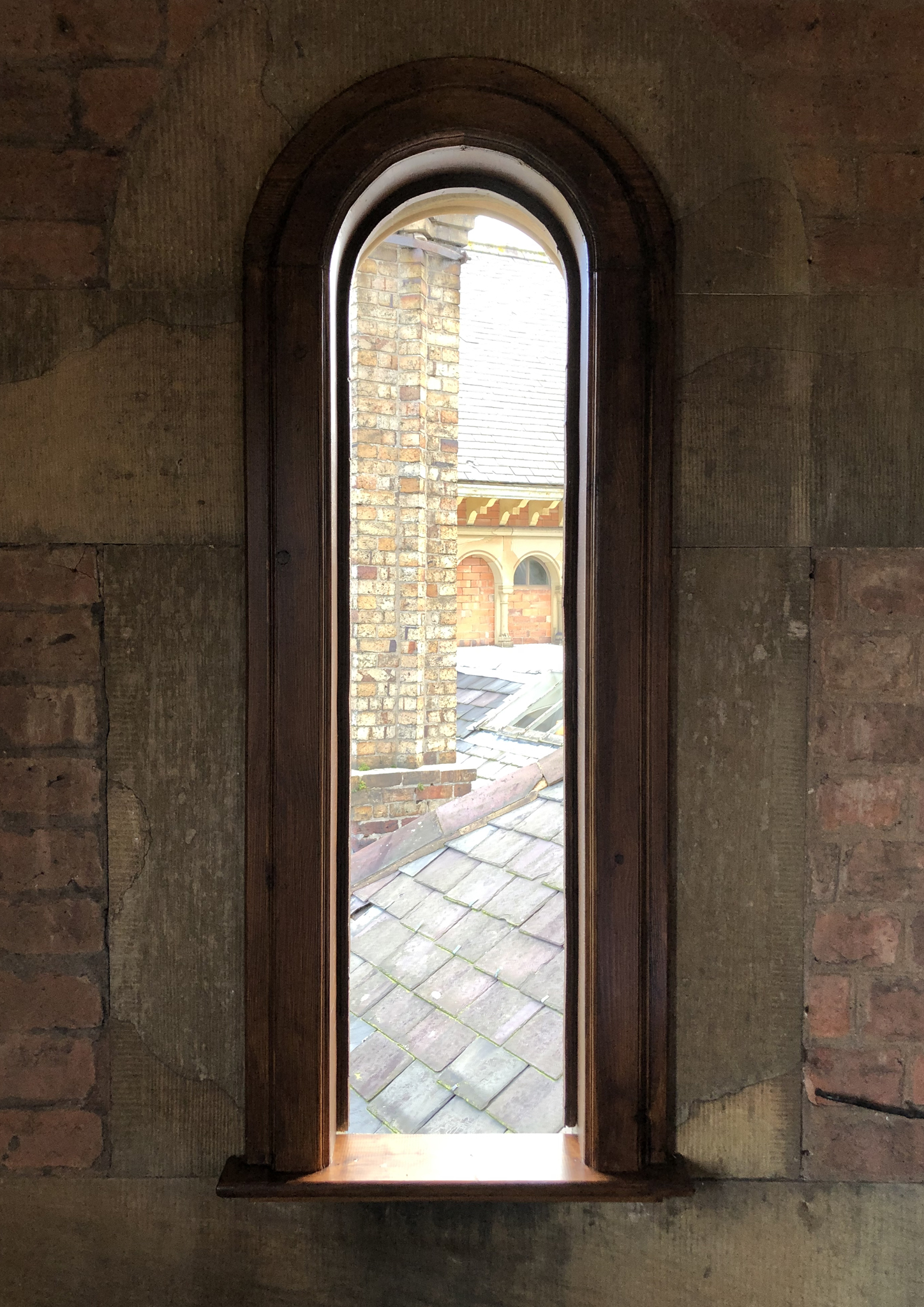 EXT. HOTEL – PET CEMETARY
Gravestones


Julie stumbles across the hotel's pet cemetery whilst looking for her mother's missing pet dog. A few of the gravestones incorporated embellishments to suggest children rather than pets. Typefaces predominantly from pre-1920 were used. The gravestones were made by Dartura, West Yorkshire.