Ali & Ava
Feature, 1h 35m, 2.39:1

Director & Writer Clio Barnard
★★★★☆


"An understated triumph... an essay in acceptance and love."


The Guardian

Best Leading Actor
& Outstanding British Film of the Year

BAFTA Film Nominations
Ava (Claire Rushbrook) is an Irish Catholic grandmother and teaching assistant living on a white housing estate nursing the scars of an abusive ex-husband. Ali (Adeel Akhtar) is a charismatic music lover, devoted to his family and Pakistani community whilst hiding the pain of living with his estranged wife (Ellora Torchia). Both lonely for different reasons, Ava and Ali find each other and sparks fly, despite the intricacies of age, class, race and expectations of family and community.
Filmed in Bradford (West Yorkshire), England.
Production Designer Stéphane Collonge
Graphic Designer Chris Barber
INT. ALI'S HOUSE – BASEMENT
12" LP Sleeves
Ali is a music aficionado and amateur rapper with a large record collection. I created approximately fifteen hip-hop and rap 12" LP sleeves to compliment the large number of soul and jazz LP sleeves supplied via product placement. There was also a requirement for an action prop 12" LP sleeve with the Director's request for the imagery to feature a baby and to incorporate the colour orange in the style of the artwork for Sunfighter by Paul Kantner (1971) and The Dark Side Of The Moon by The Flaming Lips (2009).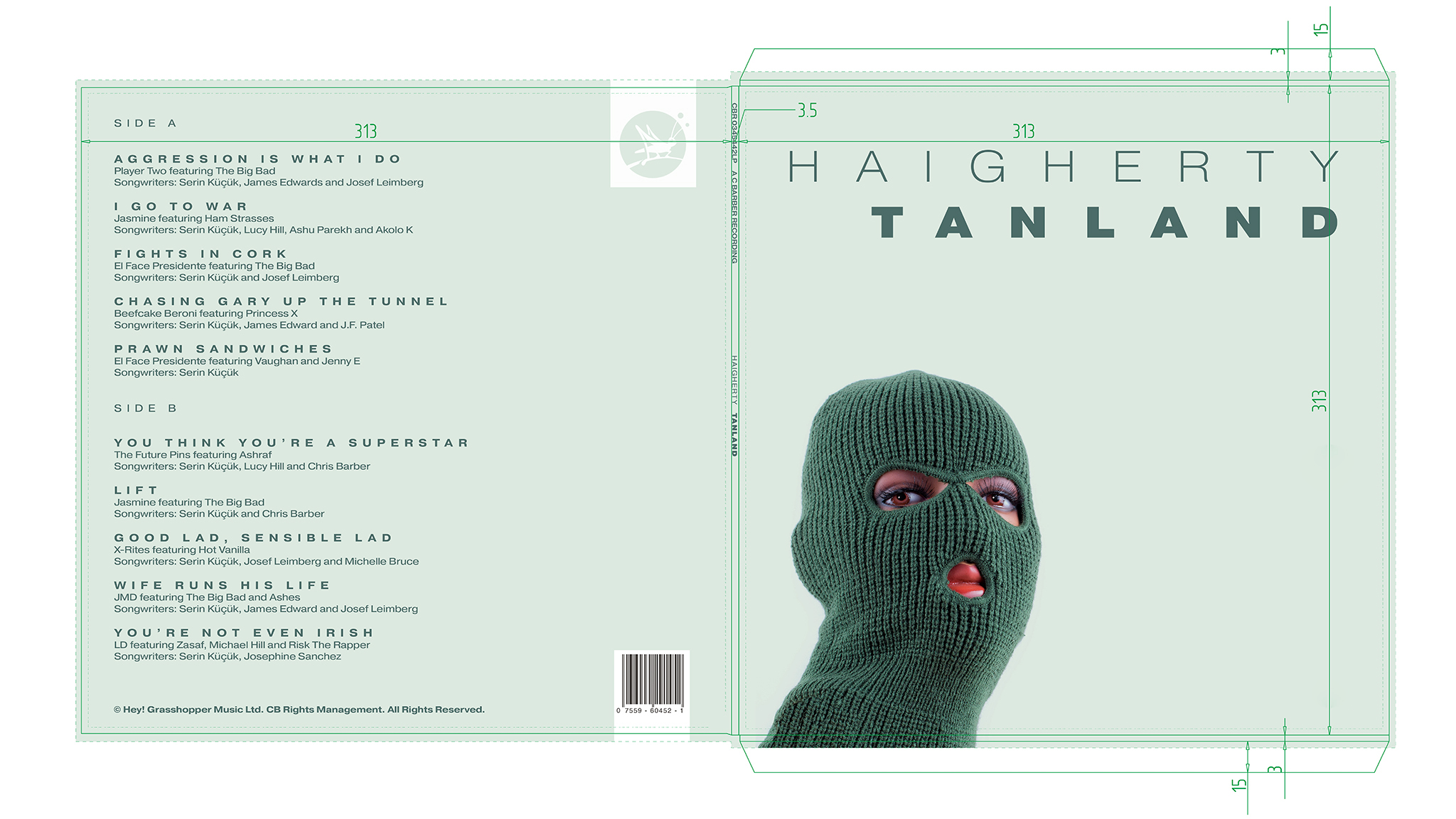 INT. ALI'S HOUSE – BEDROOM
Book Cover, Dating Scan and Photo
Ali keeps treasured mementos in a book with the Director's request for the cover to feature the moon. The Production Designer suggested a photo of Runa to be dressed into Ali's Wallet which on the shoot day became an action prop as it was used in tandem with the book.
INT. ALI'S HOUSE – RUNA'S STUDY
Book Covers
Runa is studying for an MA in Peace and Conflict Resolution. I created approximately ten secondhand books based around the subject.
Book Covers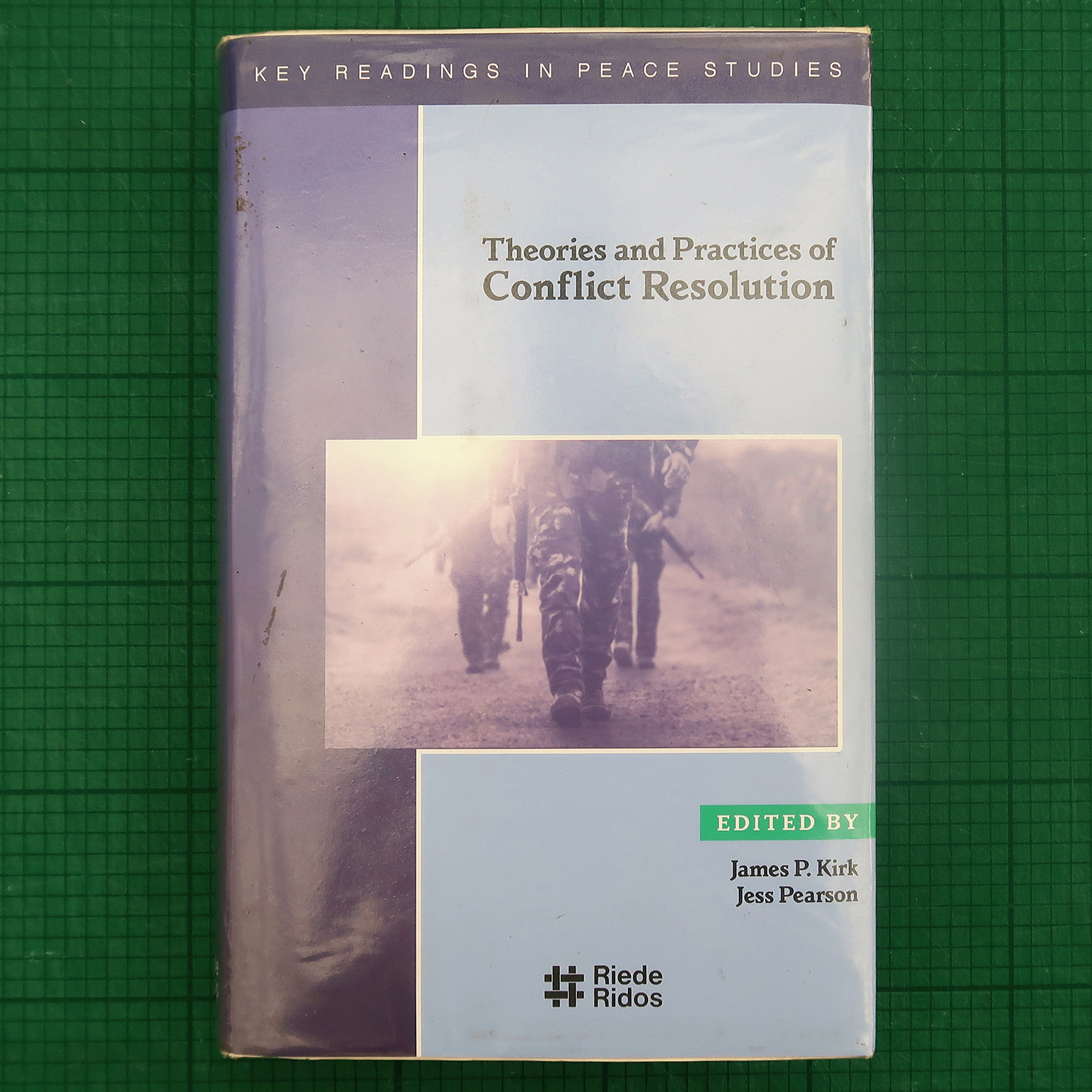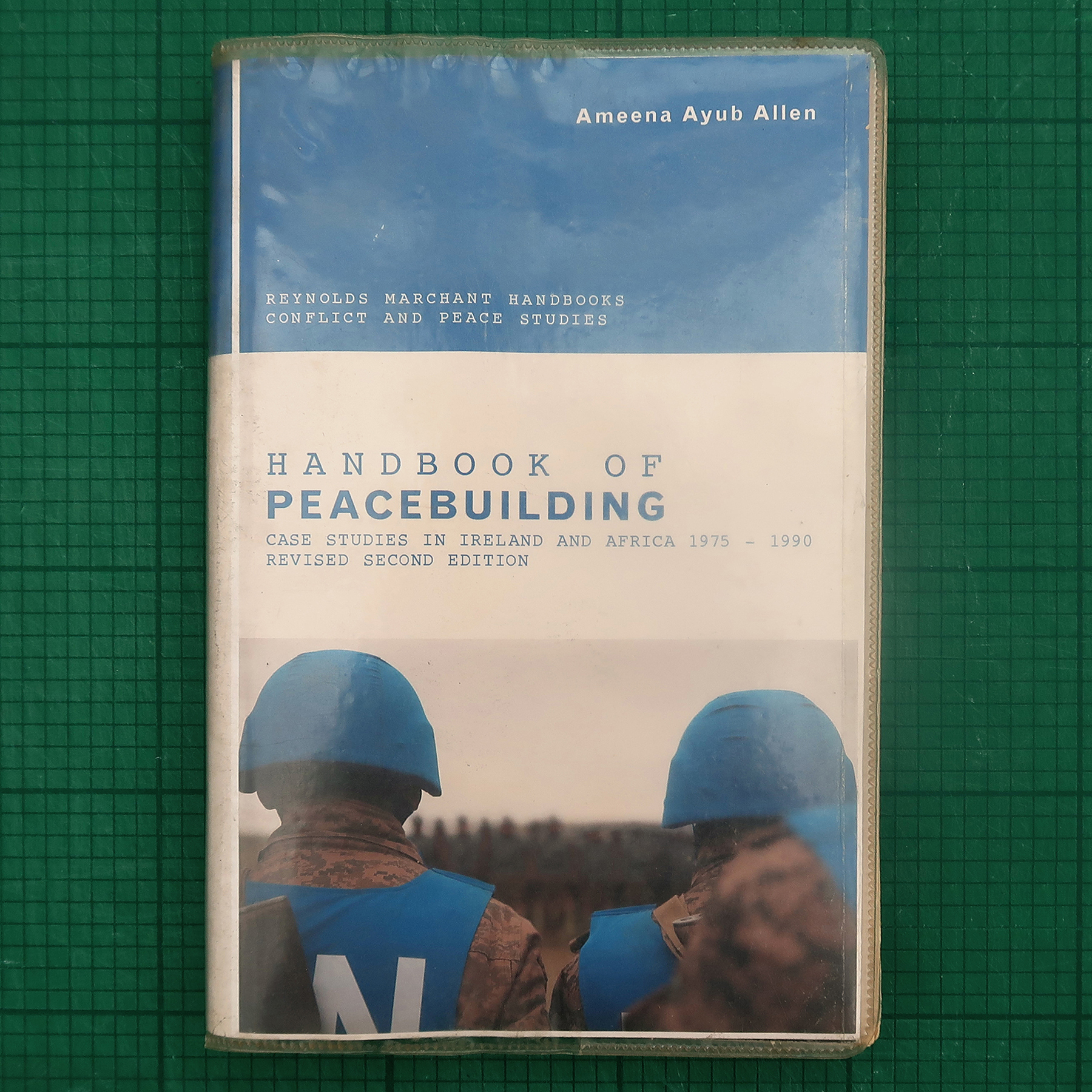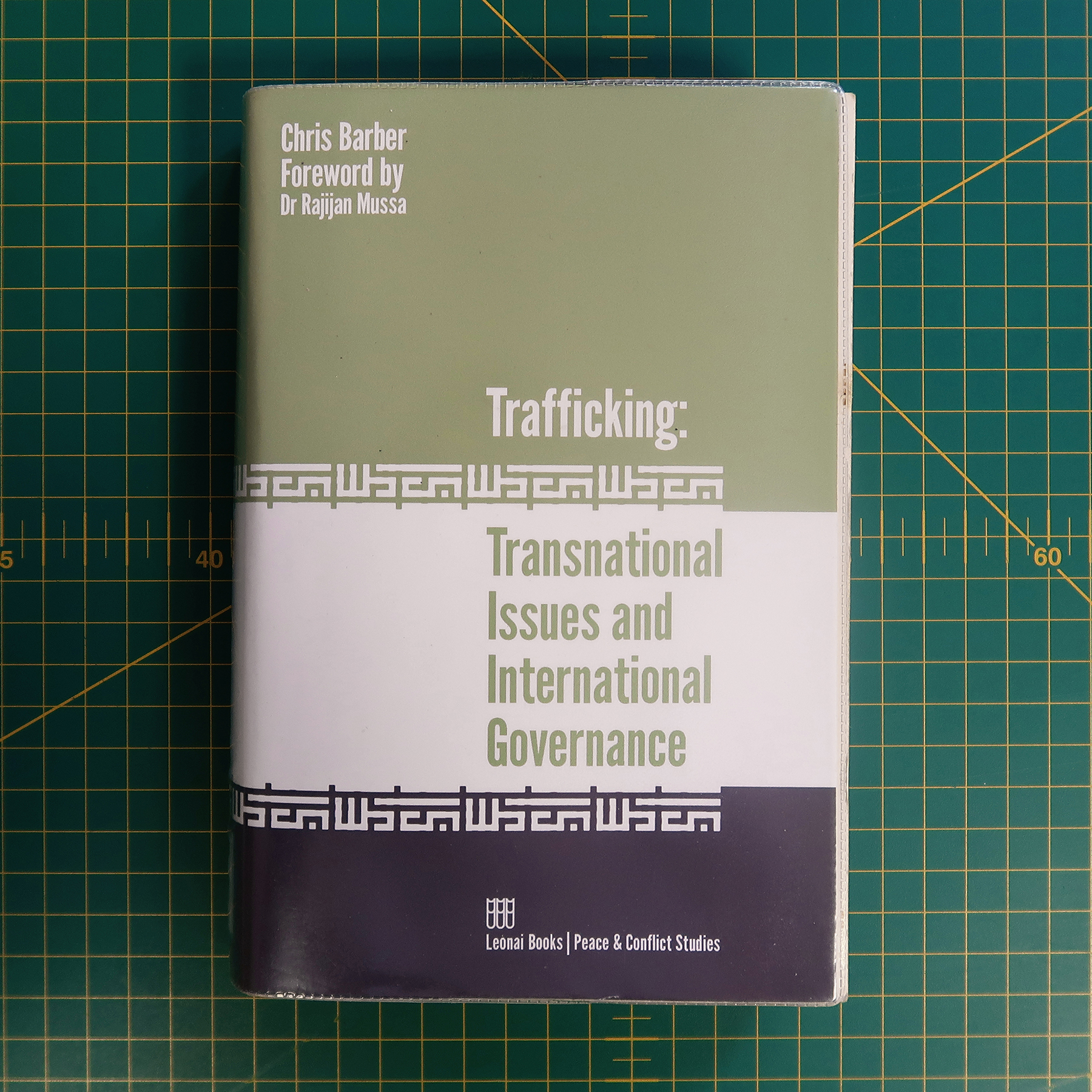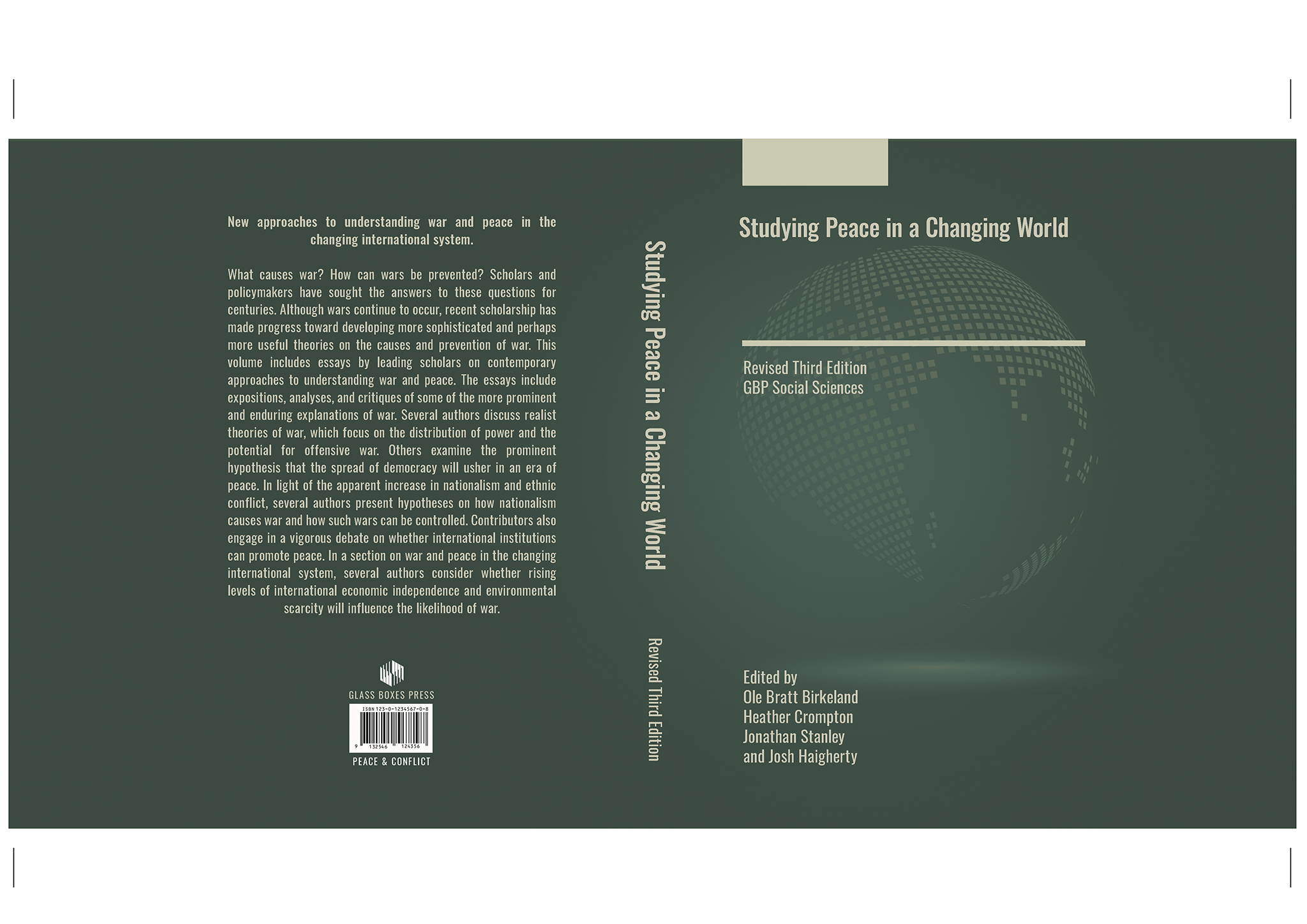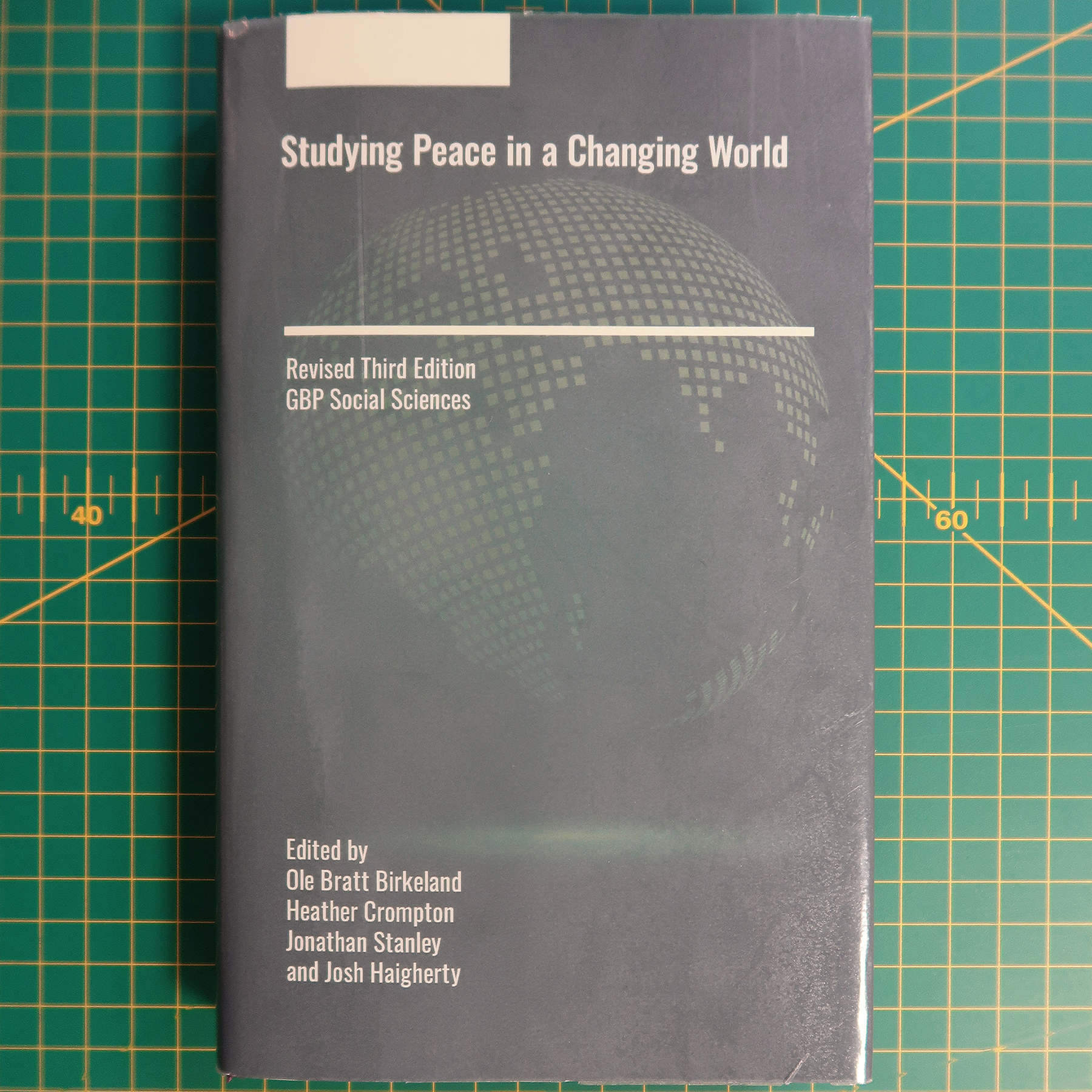 EXT. ASHTON WOOD PRIMARY SCHOOL – MAIN ENTRANCE
Bags, I.D. Cards and Exterior Signage
School signage to cover and match the style of the existing exterior location signage.
Exterior Signage
INT. ASHTON WOOD PRIMARY SCHOOL – CLASSROOM
Activity Sheets and Book Cover
Production Designer's suggestion for one of the Solar System book cover options to reference the Charles and Ray Emes film Powers of Ten (1968) which depicts the relative scale of the universe based on a factor of ten, first expanding out from the Earth until the entire universe is surveyed, then reducing back inward until a single atom is observed.
Book Cover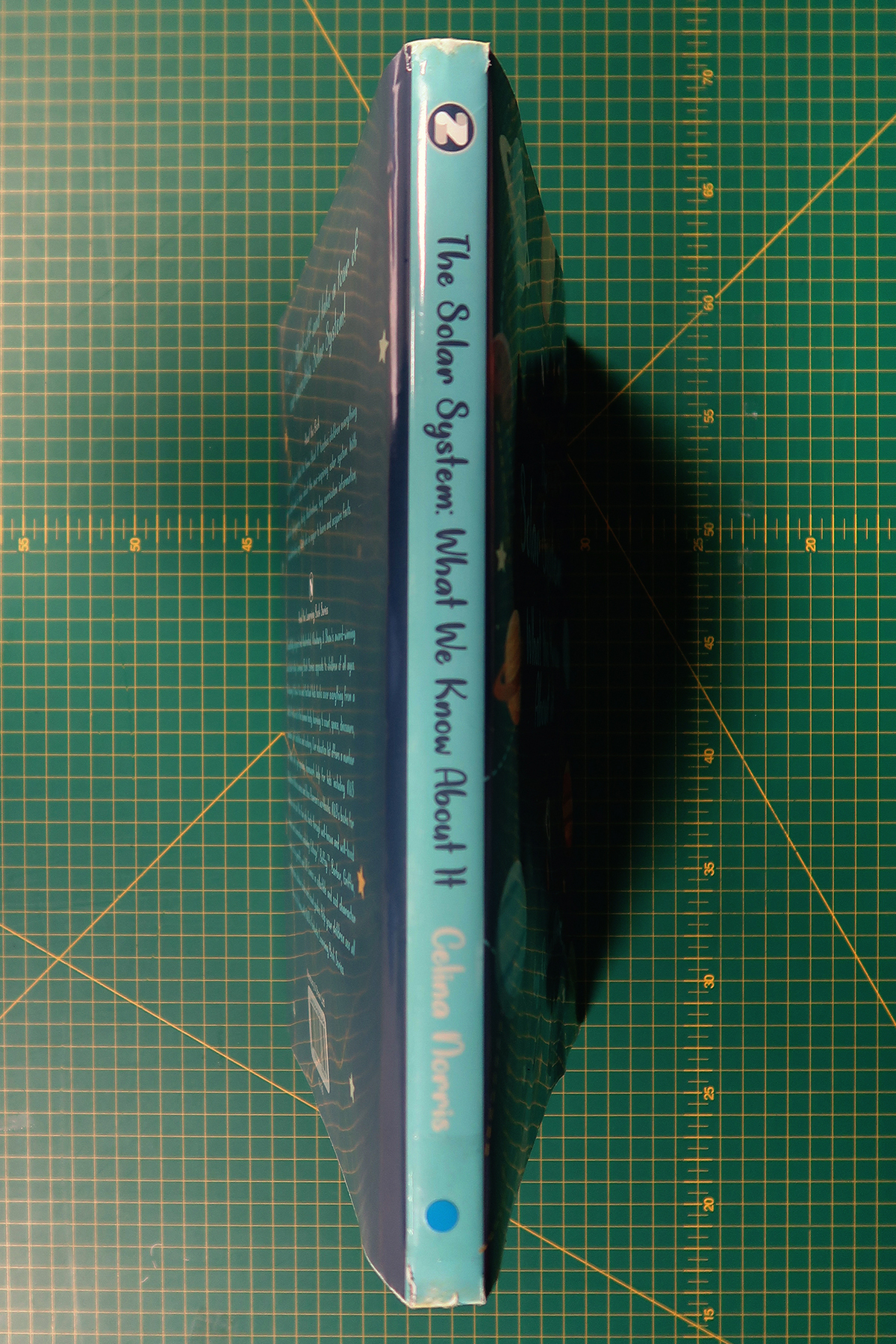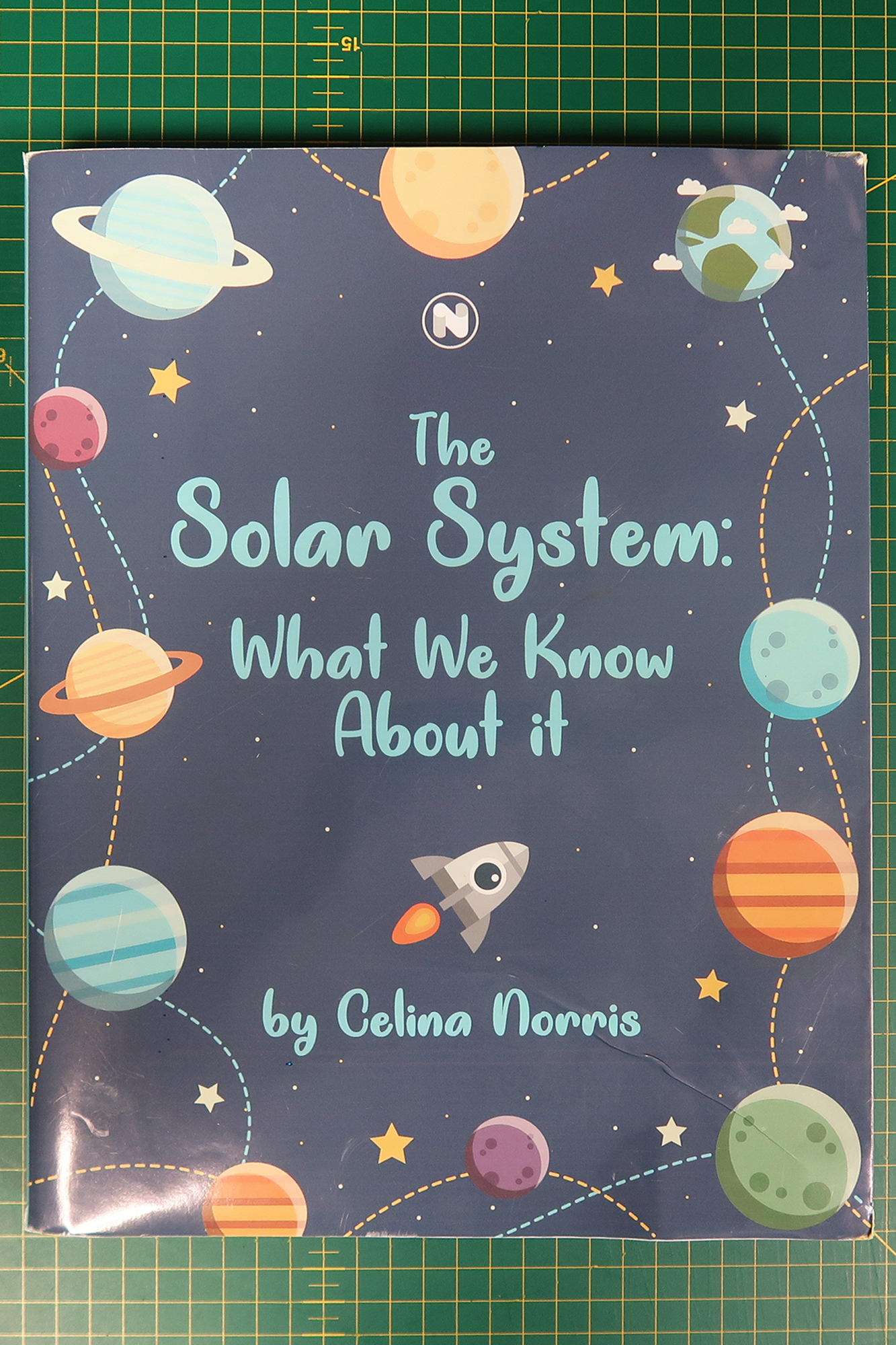 Activity Sheets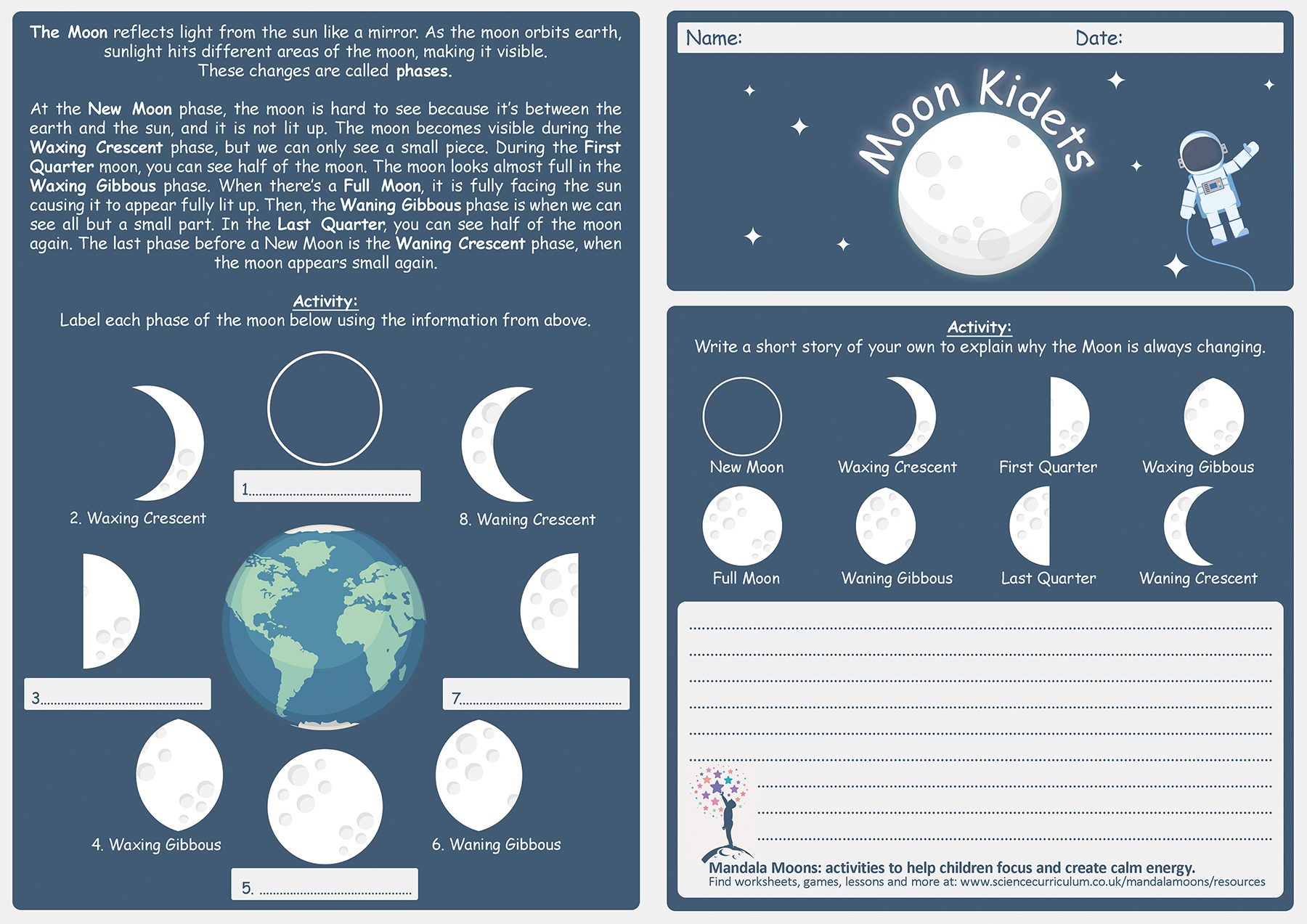 INT. AVA'S HOUSE – BATHROOM
Blister Pack
Options for toothbrush blister packs opened in action.
Blister Packs
INT. AVA'S HOUSE – CALLUM'S BEDROOM
Photo and Posters
The Production Designer's request was for the bedroom posters to be based around boxing, British nostalgia, football, MMA and Spitfire fighter planes. The Set Decorator's reference for Callum was to have only a superficial interest in the above subjects as hobbies and instead lean toward the attitudes and allegiances they can imply. The Production Designer's request for the framed photo of Callum and Karen was an exterior selfie at a funfair during the evening.
Framed Photo
Large Format Posters
INT. AVA'S HOUSE – KITCHEN
Book Cover with Double Page Insert & Magazine Cover
Cookery book cover and double page insert (to match pages of purchased book) with the Standby Art Director's request for Hasselback potato recipe to suit scripted action.
Book Cover with Double Page Insert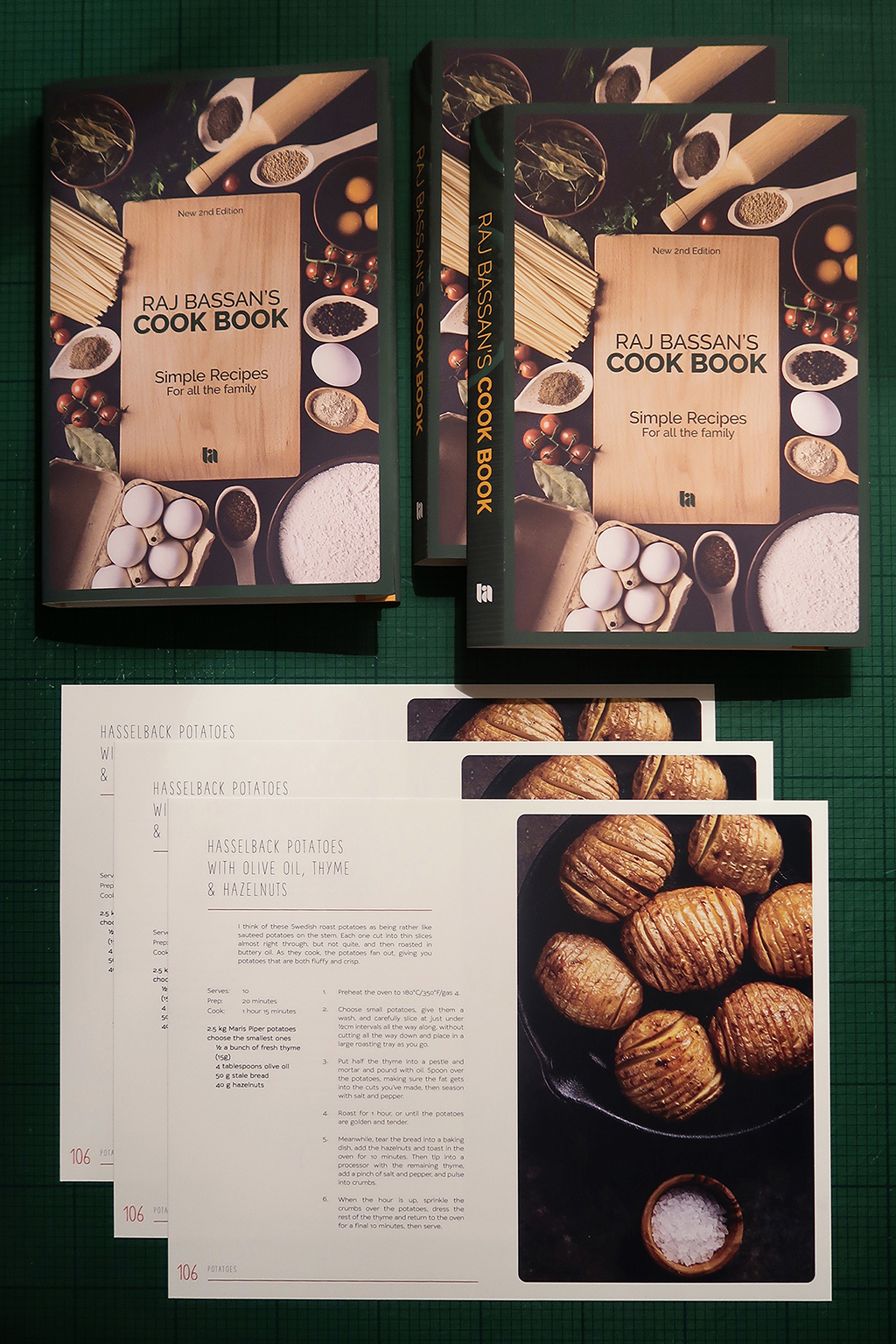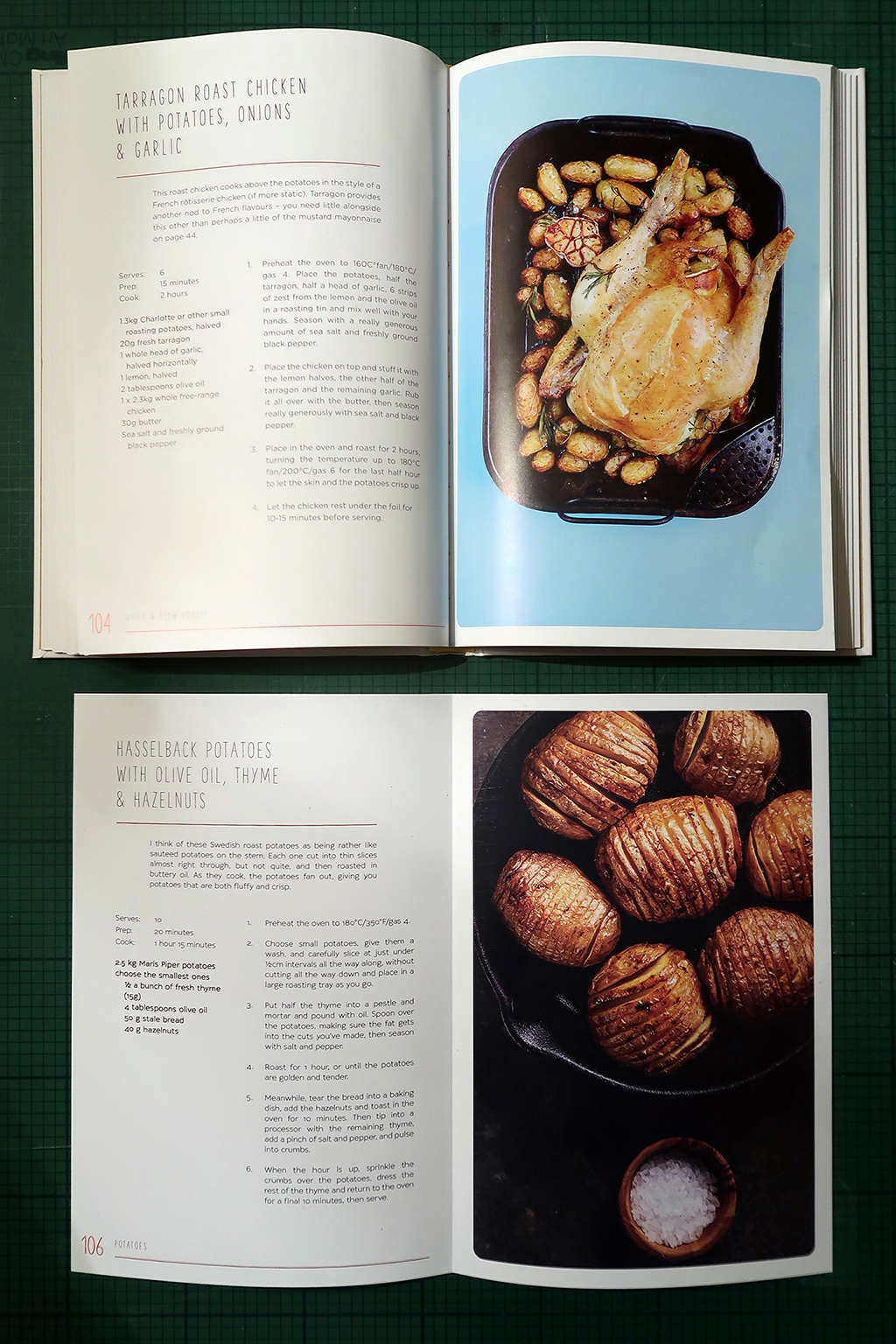 INT. DAWN'S HOUSE – KITCHEN
Carton and Bills
Medical carton with dispensing label and leaflet to fit the Set Decorator's purchased placebo capsule blister packs.
Medical Carton
Red Letter Bills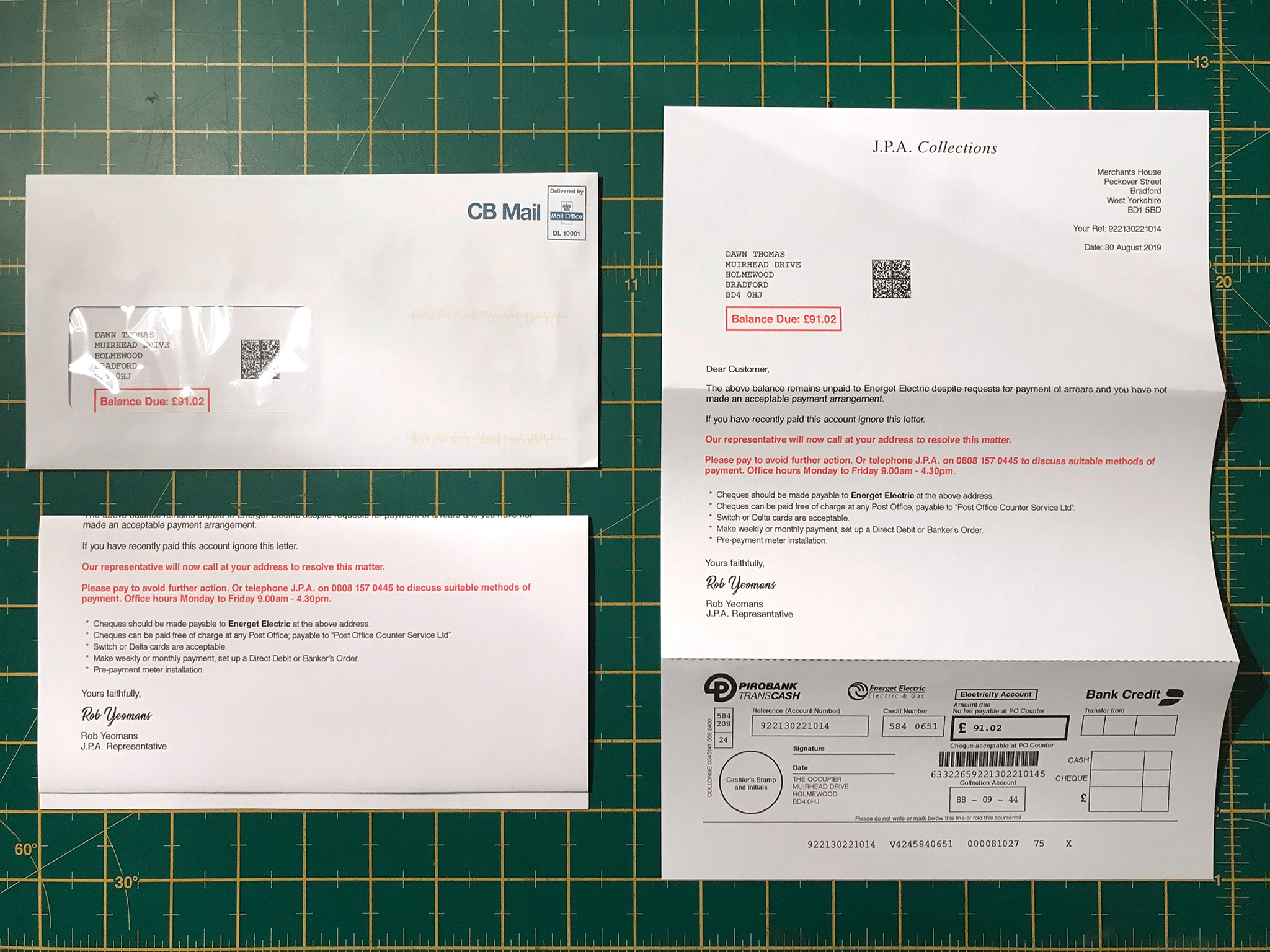 INT. JAMEELA'S HOUSE – LIVING ROOM
Photos
Jameela's family photo album. The script described some of the photos for illustrative purposes, namely; Ali's Dad in a local football team, Ali's Dad by a minaret in rural Pakistan and Ali in the school play as Dick Whittington. As some of the photos were referenced in dialogue, I took the descriptions as prescriptive, and created all of them for the prop album. I also created some unscripted photos of Ali with his Dad and his sister Usma.
Photos
INT. NINA'S HOUSE – KITCHEN
Food Packaging
Production Designer's request for a variety of Eastern European branded breakfast foods similar to items observed during a number of location recce visits to family households in the area. As such I created packaging in the Polish language for butter wraps, cereal, coffee, eggs, fizzy drinks, handmade bread, milk and yoghurts.
Breakfast Foods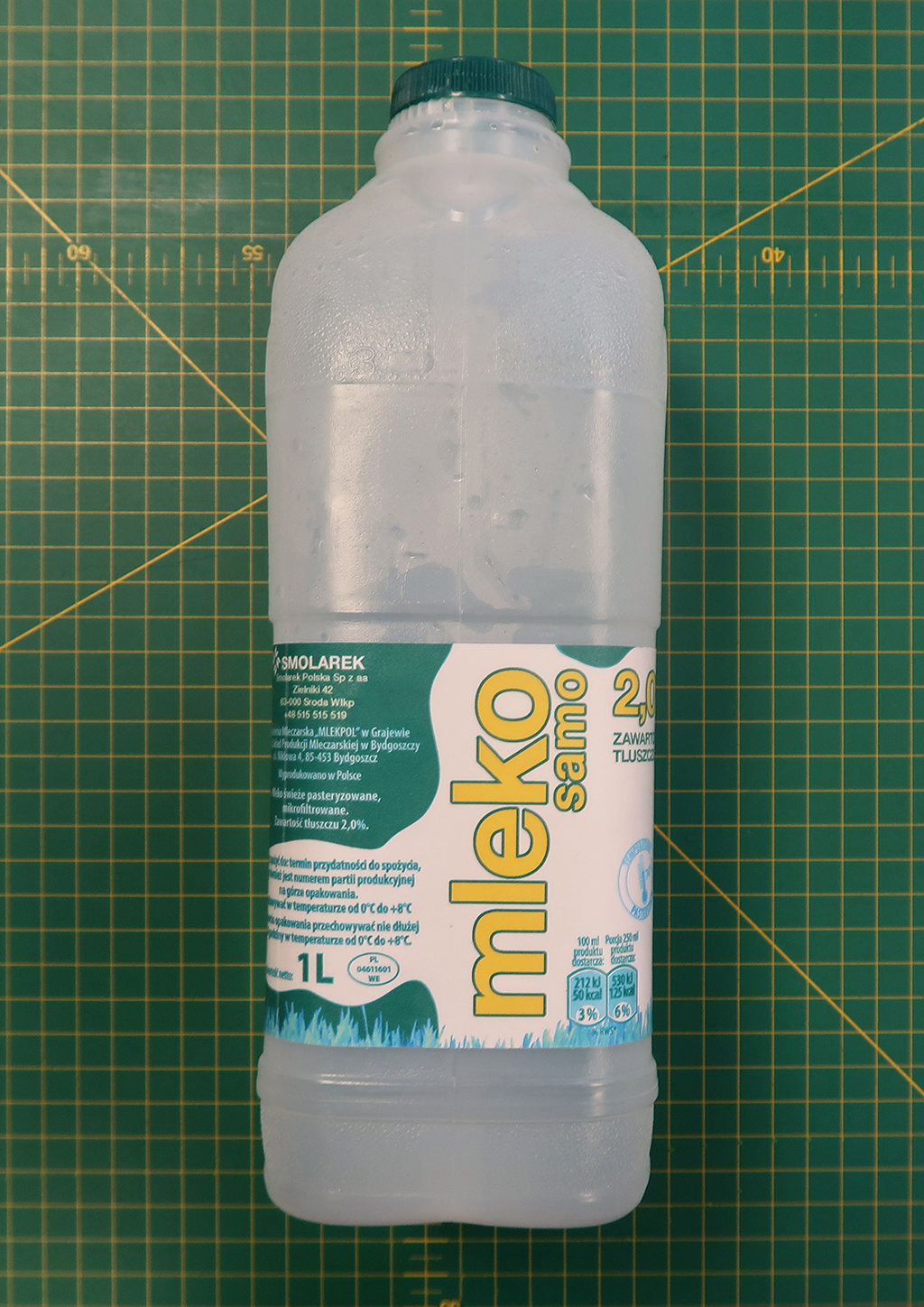 EXT. TRAIN STATION - PLATFORM
Signage
A short notice location change from a city centre train station to a small heritage line required 20+ signage pieces to cover and fit existing location fixtures and frames with the Art Director's request for a blue, white and black colour scheme.
Large Format Exterior Signage